(click to interact)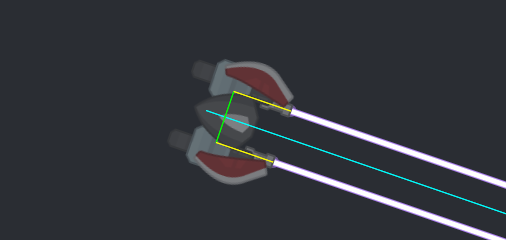 (mouseover/click to play GIF) (spaceship graphic by Kenney)

Nowadays, most development tools provide ways of setting pivot/center point for imagery - that is, the relative point around which the image will rotate and usually be positioned relative to.
However, ability to define multiple pivot points per image remains relatively uncommon, despite being something that you want to have projectiles fire from a correct point of a sprite, display weapons/attachements at right relative points, or do anything else that demands relative offsets.
This small post is about that.
Continue reading