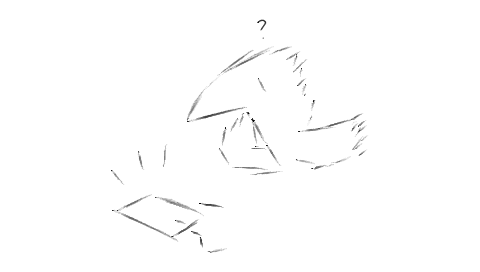 This post is about modifying configuration files for Wacom drivers to have a Wacom One tablet function in portrait orientation despite the option not being exposed in configuration UI.
Update: apparently the same applies to Intuos and Bamboo product lines, likely for the entire "generation" of tablets using the same drivers.
Update 2: for One/Intuous, the newer version of driver (6.x) has these options exposed in UI.
By default, "Wacom Preferences" application for the product line only offers two landscape modes: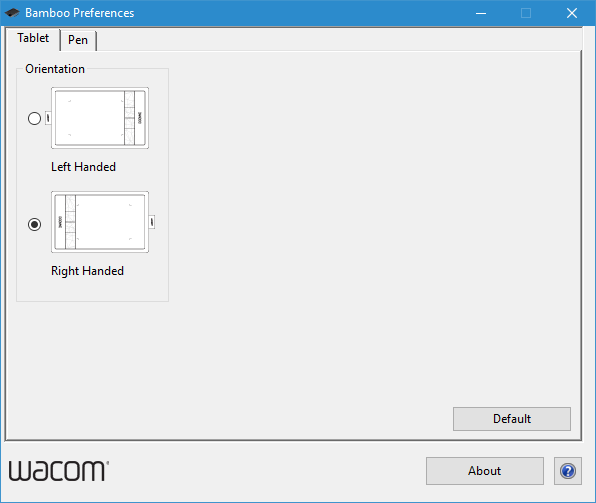 However, that is easily enough fixed. Driver also includes "Wacom Preference File Utility". It's a simple program that allows you to import/export your entire configuration as one big XML file: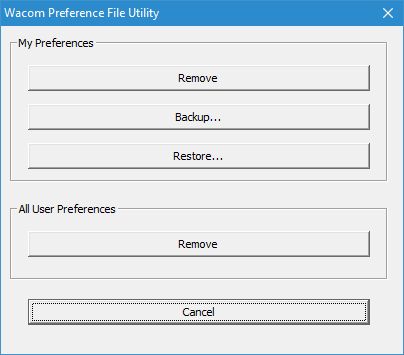 So the discovery process is:
Export (Backup) the configuration to a file.
Change the orientation in Wacom Preferences.
Export the configuration again, to a different file.
Compare the changes between the two files.
For comparing changes, you would either use one of the common tools (searching "text diff online" brings up a number of browser-based ones), or something more specialized (BeyondCompare is my personal favorite).
For Wacom One configuration, altering the orientation setting changes a "LeftHandedMouse" setting at the start, a bunch of coordinates across the profile configuration, but, most importantly, this snippet:
        

</MappingGroupArray>


        

<Orientation

 

type

=

"integer"

>

1

</Orientation>


        

<PenScroller

 

type

=

"map"

>


          

<PenScrollerScale

 

type

=

"double"

>

1

</PenScrollerScale>


        

</PenScroller>


      

</ContextManager>
"Orientation" node' value changes from 1 to 3, which is a hint.
So, to change orientation to portrait, you open the exported tabletprefs file in any half-decent text/code editor (e.g. Notepad++ on Windows, or default text editor on OSX), search (Ctrl+F\Cmd+F) for <Orientation, and change the number on that line to 0 (LED area on the top) or 2 (LED area on the bottom):

Then you save the file and import (Restore) it via Wacom Preference File Utility.
Upon re-opening Wacom Preferences, the orientation on first tab will appear to be undefined,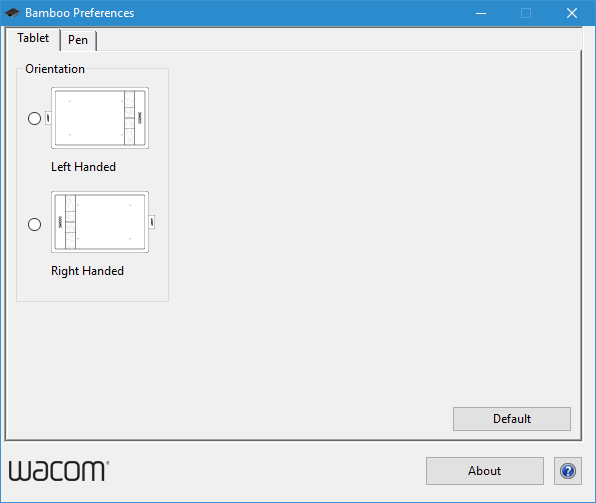 but the rest of UI will display the new orientation accordingly: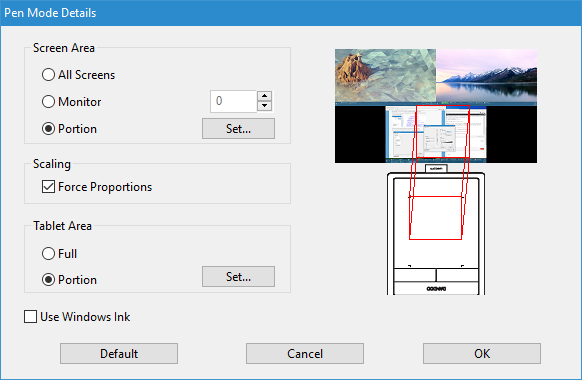 (ideally you'd probably want to use vertical orientation with a vertical display though)
And that's it. To revert back to a landscape orientation, you can use the switch in Wacom Preferences; to switch between portrait orientations you would repeat the export-edit-import routine explained above.
Have fun!
Related posts: