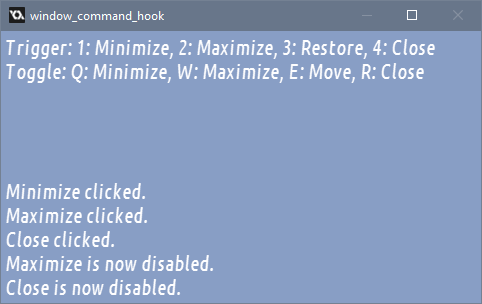 Yesterday I made a GameMaker: Studio extension that provides a bunch of utility functions:
Allows to minimize/maximize/restore the window on demand.
Allows to disable/enable minimize button, maximize button, close button, and window movement.
Allows to override behavior for when minimize/maximize/close buttons are clicked.
It is available for free via itch.io; Some examples of uses follow.
Continue reading