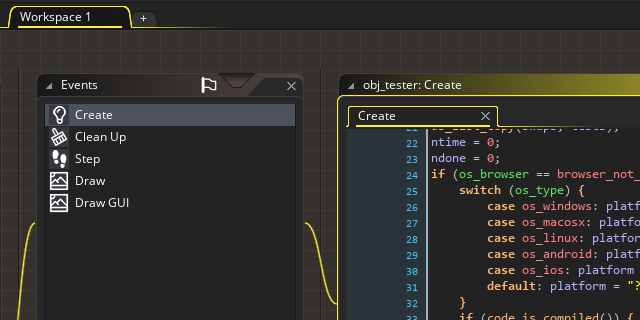 (click for full-window version)
As it becomes increasingly more apparent that many people are completely unware of GameMaker Studio 2 having a light skin and fail to recognize it as being GameMaker as such, I have decided to stop using it for screenshots in my assets/blog posts.
However, the default dark skin is a little boring, so I decided to make a custom one with a familiar yellow tone for accents. This also doubles as a general explanation on how to make skins.
Continue reading