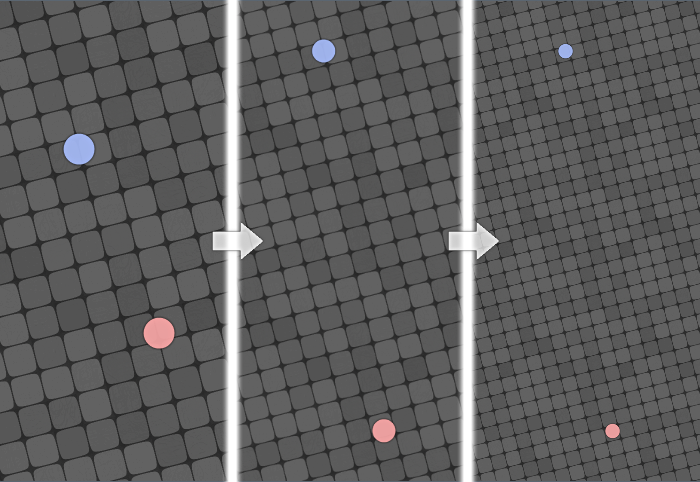 This example is going to be of great use for everyone making local multi-player games, as well games requiring to display two objects on screen at once generally.
Effect here is, that view is positioned and scaled (if needed), to include two given instances at once.
Example provides a single function that does this sort of trick for you, absolutely painlessly and easily.
Related posts: