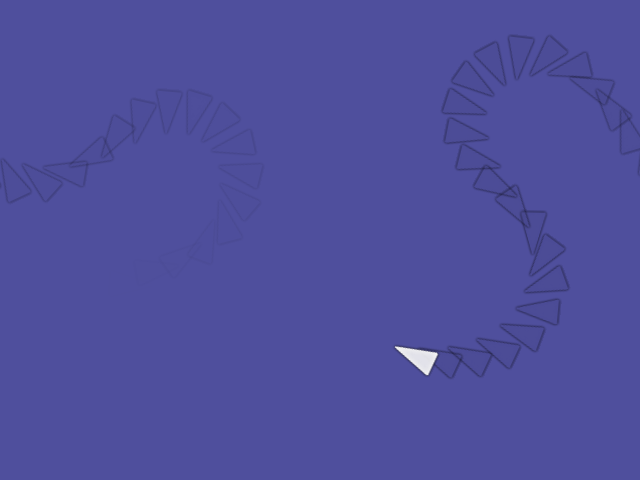 It's like drifting. On a spaceship. In space.
This is an example of managing angular motion in GameMaker.
In turn, that means having angular speed with acceleration, friction, and limitation.
Such can be particularly useful for simulating a more 'smooth' rotation behaviour, when object will not start or stop rotating instantly.
If combined with relatively properly written code for linear motion, this can grant pretty nice behaviour for space games.
Also there's a "trail" effect added, originally just to demonstrate how it works.
Everything is pretty nice and simple.
Related posts: